In the midst of COVID-19, we partnered with a group of student volunteers from Hwa Chong International School (HCIS) to pay the elderly living in Jurong East Block 318A a visit. This visit was to wish them good health and to distribute goodie bags packed by LLH and HCIS volunteers. Our goodie bags contained handicrafts with handwritten well-wishes designed and made by a group of children with the help of the volunteers, wet tissues, and food items.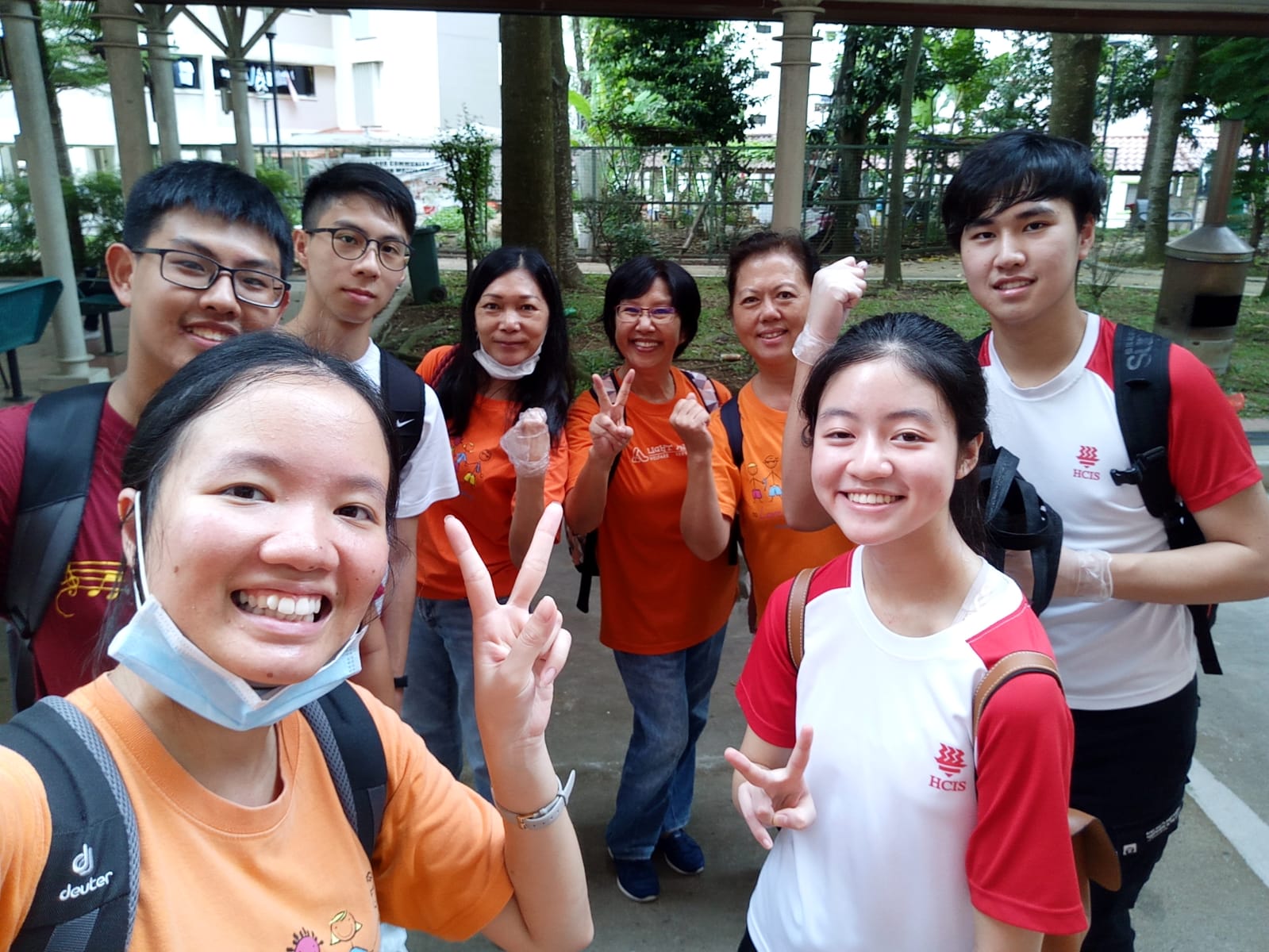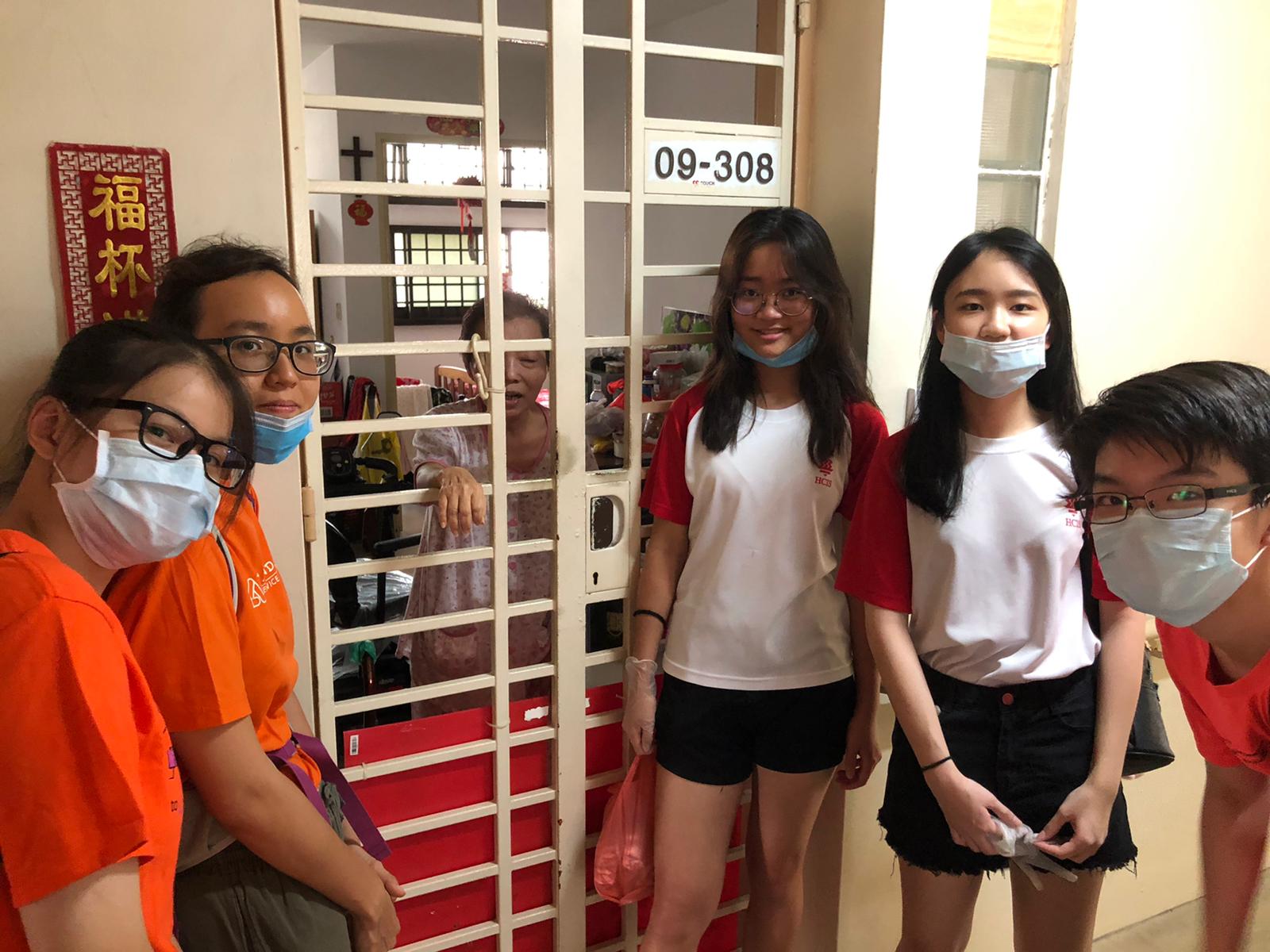 A number of the volunteers do not often interact with the elderly, through this visit, they noticed that some of the elderly are lonely.  The volunteers enjoyed talking to them and suggested to us it would be better if they could stay even longer to chat with the elderly.  One volunteer shared that "Light and Love Charity has only good and pure intentions in bringing joy to the elderly, and everyone wanted to help. It was very inspiring be a part of this project.
We wish the elderly a good health during this period!