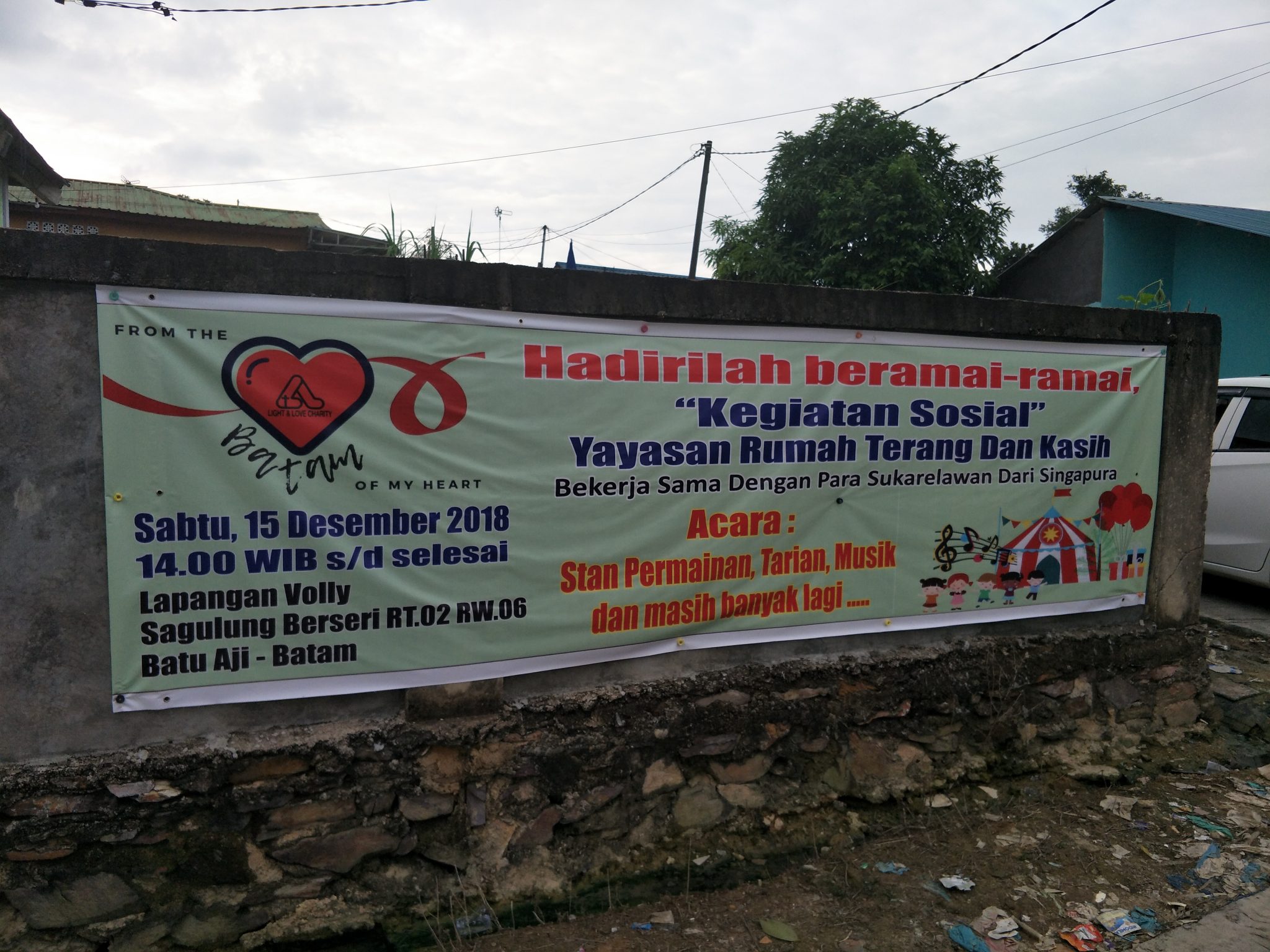 December 14-16, our 56 volunteers went to Batam for family visits and organizing a funfair. Here with our volunteers sharing:
"I am thankful for this trip and see what the people are like there. The trip was good as it let me learn about the how the people live in Batam. After the trip I am very grateful and thankful for the toilets, beds and warm showers here in Singapore. "(Rebecca Ong, Sec 3 Student)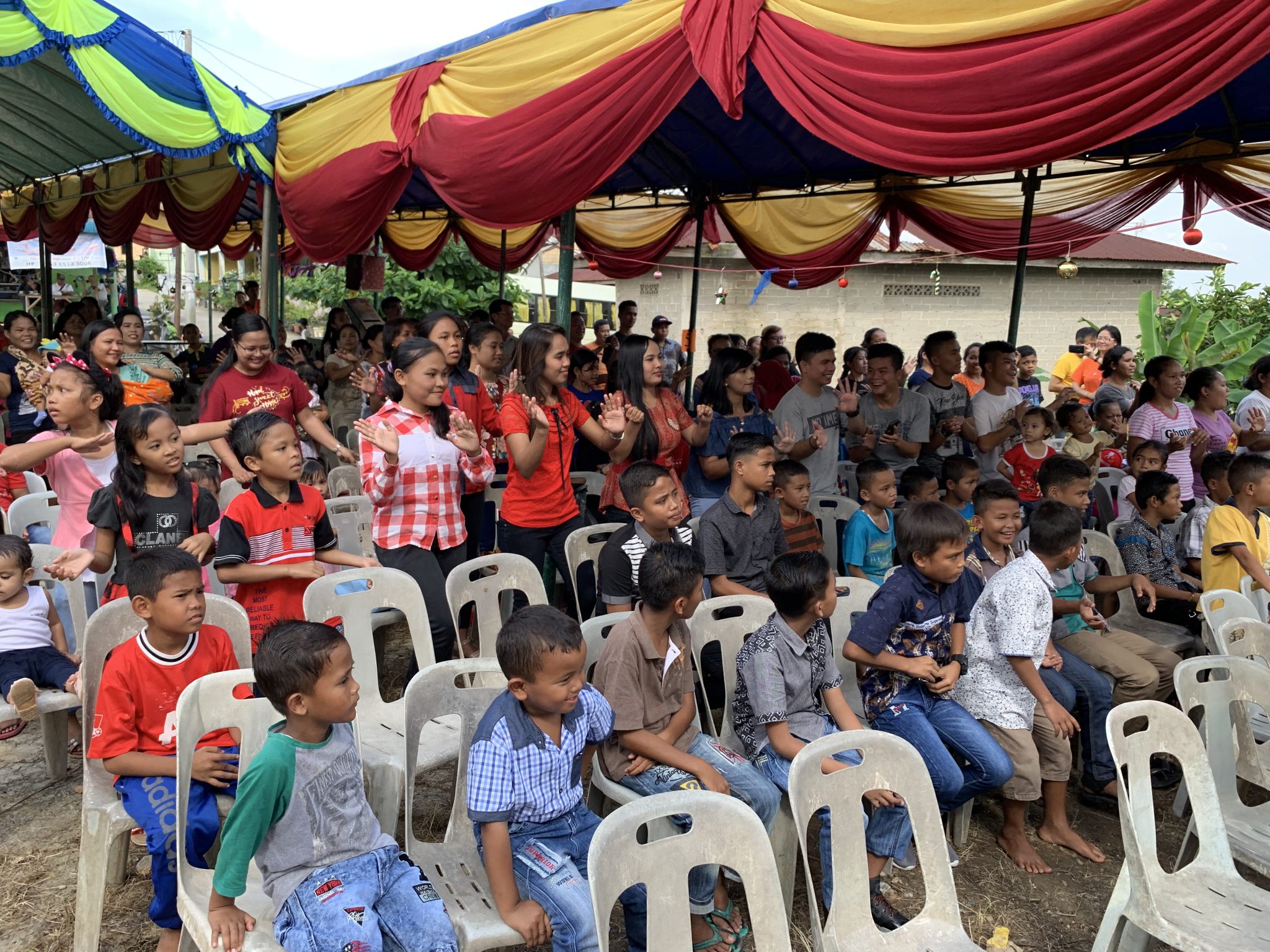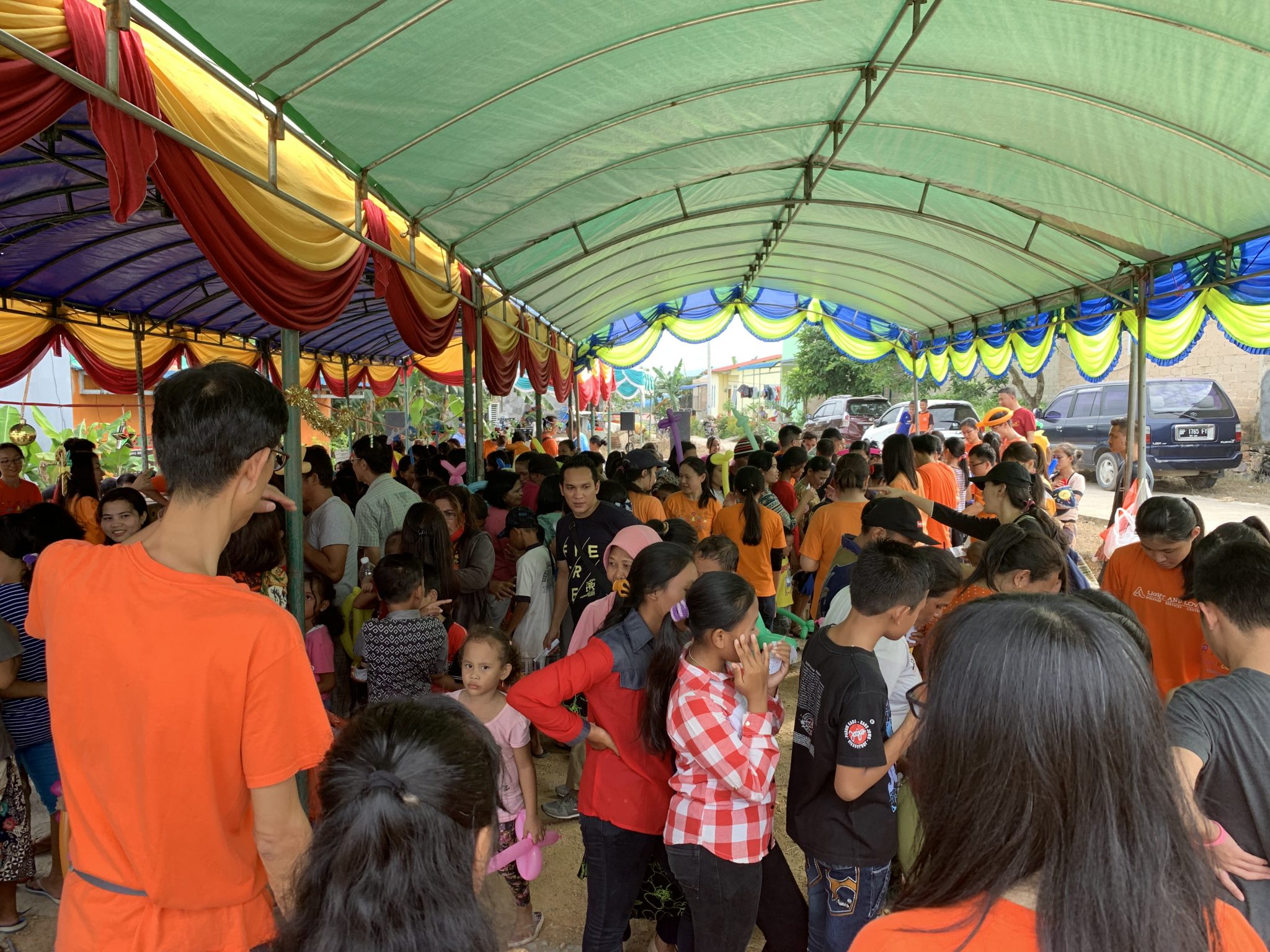 "I am thankful for the opportunity to bring my 2 teenage girls on a short community service trip to Batam during the school holidays with Light and Love! It was so timely for a desperate mum's cry! How do I teach them to be thankful?! They don't seem to understand! Bringing them to this trip has opened their eyes and hopefully the tent of their hearts to be thankful for what they have. I am thankful everything worked out smoothly!" (Hazel Pak, Mother of Rebecca)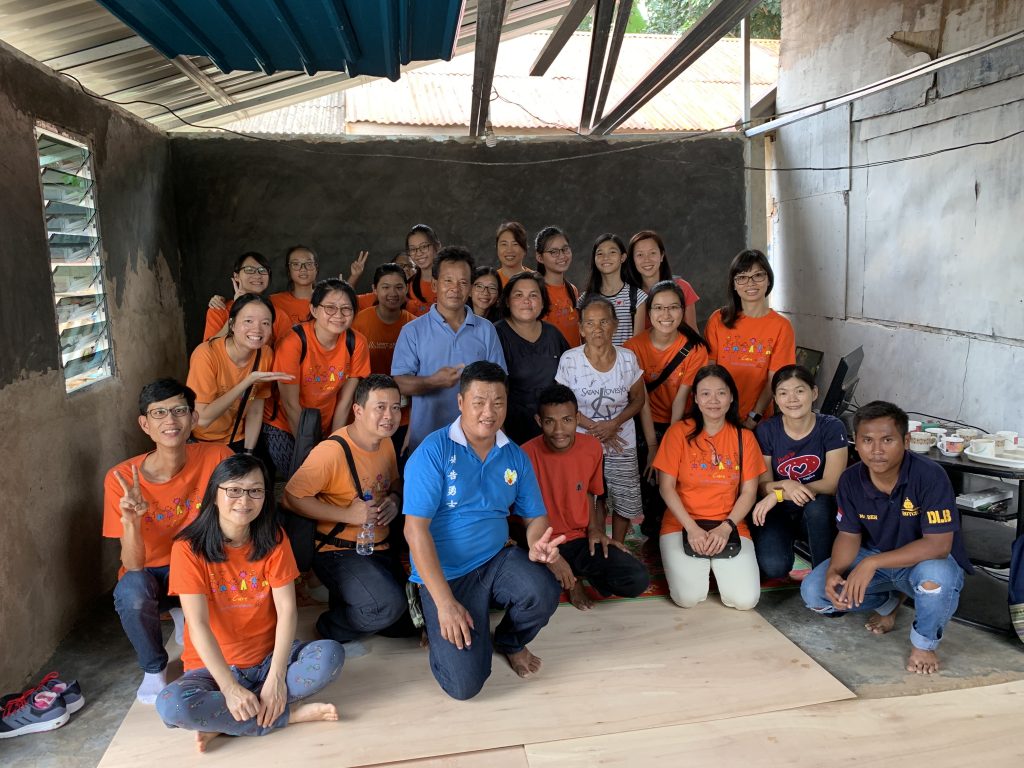 "I am very glad to have joined the Batam trip with the teens. The trip was a good experience for many of them to be involved in volunteering. The five training sessions from October have given them the opportunity to contribute even prior to the trip. From spending their Sunday afternoon packing clothing and gifts, planning game booths, learning how to make simple balloon sculpturing for the funfair, to the actual day, all the teens were very proactive and cooperative.
Some of them even stepped out of their comfort zone to learn the dance for the on-stage performance! Several others took the initiative to learn simple Indonesian terms to communicate with the locals. I was impressed by their willingness to give and obedience to work as a team. This has enabled all of us to create good memories for the locals and for everyone." (Kai Yan, University Undergraduate)