We are excited to announce that planning and preparation for the upcoming Light & Love Christmas Carnival have started!
The annual event, organised by Light and Love charity since 2012, will be held on 12th December this year.
The event committee, which consists of 16 regular volunteers that includes students from tertiary institutions as well as working youths, have been planning for the event since August 2015. Four subcommittees are put in charge of marketing, performances, games booths and sponsorships respectively.
Recently, the committee members met to make pizzas together and had a lot of fun playing board games and getting to know each other better. The dinner was a success in bringing the event committee together, fostering friendships among the like-minded youth volunteers.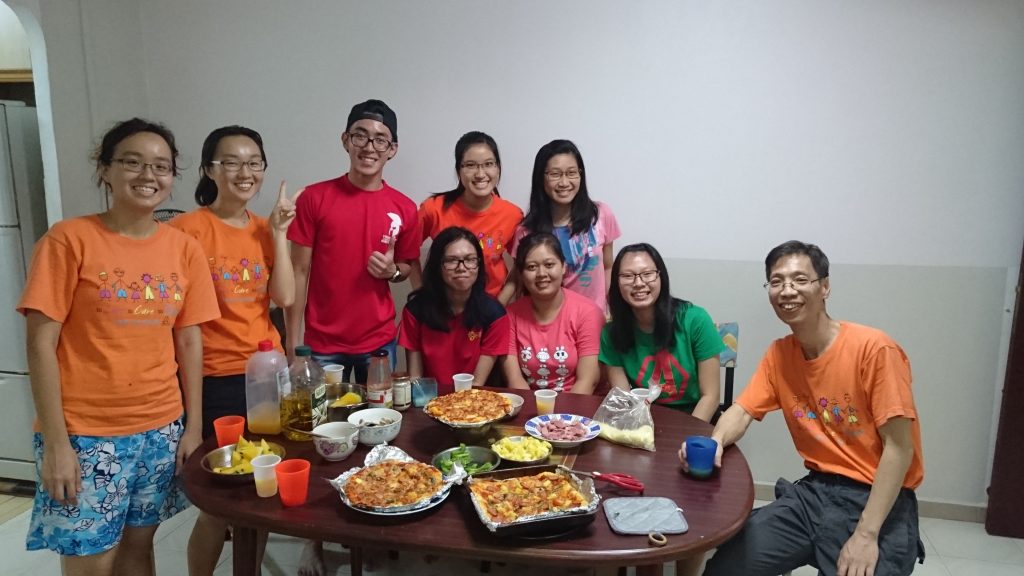 We are currently in the process of finalising the games booths and the performances for the event. We will have a mini choir performing Christmas carols and Christmas themed dance exercises before the start of the carnival. Tentatively, there will be 8 game booths and a haircut booth, which will be helmed by our volunteers who have successfully completed the haircutting course in May this year. Hay Group, a global management consulting firm will also be sponsoring a photo booth.
We are currently recruiting new volunteers to join us as event helpers!  Please drop us an email indicating your interest at llc-sg@lightandlovehome.org.