On the 8th and 9th of June 2013, Light and Love Charity in collaboration with Overseas Mission Christian Fellowship, Light and Love Home Vancouver, Life Spring Publisher and Church of God in Hong Kong organized two music concerts in the NTU Alumni Club in Singapore.
The inaugural event received overwhelming positive feedback. Volunteers worked together and presented a warm and engaging concert. Weaving music and stories together, the true life experience of the children and youth beneficiaries were presented vividly. Many who attended the concerts were touched by the music and videos and expressed interest to be volunteers with Light and Love Charity.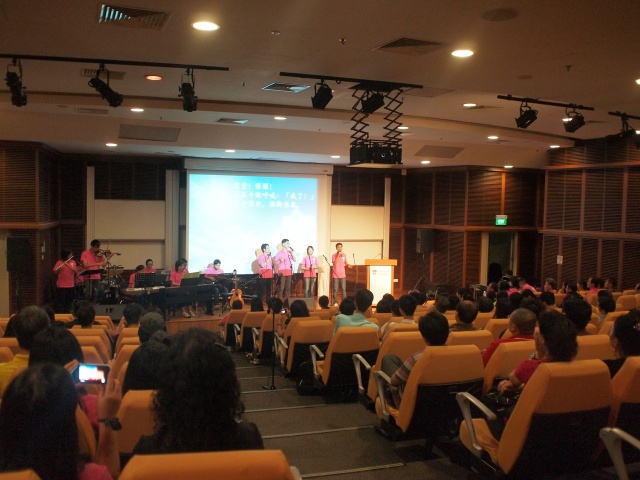 In conjunction with the music concert, Light and Love Charity volunteers also presented a photo exhibition to highlight the life-changing experience of our beneficiaries. It also showcased the challenges faced by the volunteers and to raise awareness of Light and Love Home worldwide charity services.
The exhibits included street children in Madagascar and child laborers in Nepal. Infographics were also used to show statistics and information of Light and Love Worldwide Charity Services. Friends who attended the event commented that such work is very meaningful and hope to join in such volunteering programs in the near future!
The event provided great opportunity for our volunteers to co-work as a team in setting up the exhibits to sharing with the guests and celebrating at the completion of the event.